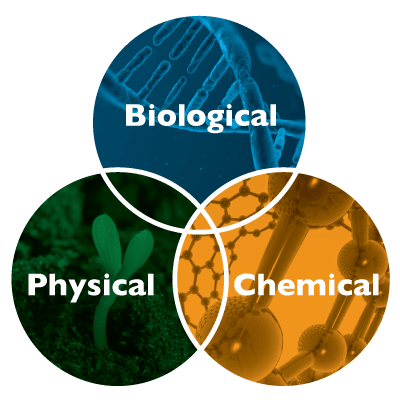 Customised fertiliser blends
Bio stimulants
Animal health solutions
We help farmers achieve their financial and environmental goals by giving advice based on your needs from committed passionate representatives, it's not just a job!
"The most efficient method of fertiliser and trace element application in New Zealand" says Dr Gordon Rajendram well know soil scientist. 
Taking even and accurate application of nutrients to the maximum, fine particle fertiliser has been proven for over 30 years by dairy, sheep, beef, deer, cropping, viticulture, and horticulture farmers.
Key benefits:
Customized mixes based on comprehensive soil testing
Macro, trace elements, bio-stimulants and seed in one application
Ideal for traditional, regenerative and biology farming systems
Application methods:
Applied by ground spread, Tow and Fert spreaders or aerial.
Granular Customised Blends
Mainfert specialises in customised granular blends.
We use sustainable, environmentally prudent products in our blends. Mainfert nutrient advisors take the time and care to work with our clients to present the most suitable blend that meets the needs of soil, plant, and animal.
Key benefits:
Individual mixes for block, paddock, crop or animal needs
Macro, trace elements and bio stimulants blended as required
Non soluble, non-acidic calcium-based products
Application methods:
Ground spread, client spreaders or aerial
We don't shy away from recommending nitrogen as a strategic tool for promoting pasture or crop growth. Its how, when and what you use is important.
Mainfert have developed products based on common nitrogen fertilisers such as urea and ammonia sulphate that give the response but without the negative environmental, soil and animal health risks.
Key benefits:
Clients have reduced nitrogen use by up to 50% for same result
Natural inhibitors used to coat products and reduce volatilization
Application methods:
Groundspread, fine particle, liquid
Mainfert understands that the key to good nutrient and soil management is to work with the three spheres of the soil – chemical, biological and physical.
The addition of bio stimulants to your fertiliser nutrient program will enhance the biological and physical parameters of the soil.
Key benefits: 
Utilise the infinite power of microbes, flora and fauna in the soil
Improve nutrient recycling
Direct animal administration available also
Application methods:
Ground spread, fine particle application, Tow and Fert spreaders, aerial
A cost effective and proven way to enhance animal condition.
We manufacture our own mineralised licks, so we know what goes into them They are formulated to address mineral deficiencies immediately. Minerals are essential for animal health including disease resistance, fertility, production, weight gain and skeletal development.
Key benefits: 
Acts as nutritional buffer between an animal and its feed
Formulations for all classes of stock and fodder beet grazing
Palatable with balance of macro and trace elements
We sell a range of Garden Fertilisers available to collect from our Timaru branch:
Azalea & Rhododendron
Garden – vegetables
Tomato Mix
Lawn
Moss Remover
Rose
Innovative and sustainable fertiliser
Our fertiliser systems are designed to apply the nutrients required and at the same time encourage a healthier soil environment.
Our clients see dramatic changes in the soil structure, rooting depth and biological activity, which gives the returns needed from the fertiliser budget.
The above ground results are simply a consequence of getting the below ground system working like it should.
Flexible application options
Ground or Aerial Applications
When creating our custom fertiliser blends, we are constantly aware of using appropriate nutrients in correct quantities to achieve the maximum growth response without excess fertiliser use.
Accurate and even application avoids excess run off. Soil can be alive with millions of tiny creatures, ranging from earthworms to microscopic bacteria and fungi. The living soil feeds on dead and decaying plant and animal tissue and residues. After meeting its own requirements, these soil creatures then make available surplus nutrients from the decomposition of organic matter for plants growing in the soil.
An active soil life is therefore a critical component of soil fertility. It is the driving force behind the various nutrient cycles operating within a soil and helps to maintain the essential pool of plant available nutrients.
Regular applications of finely ground lime will maintain good soil structure, porosity and moisture status; ensuring both pH and soil nutrient levels are adequate.
 If you have any questions, please feel free to call us on 0800 222 203 anytime.