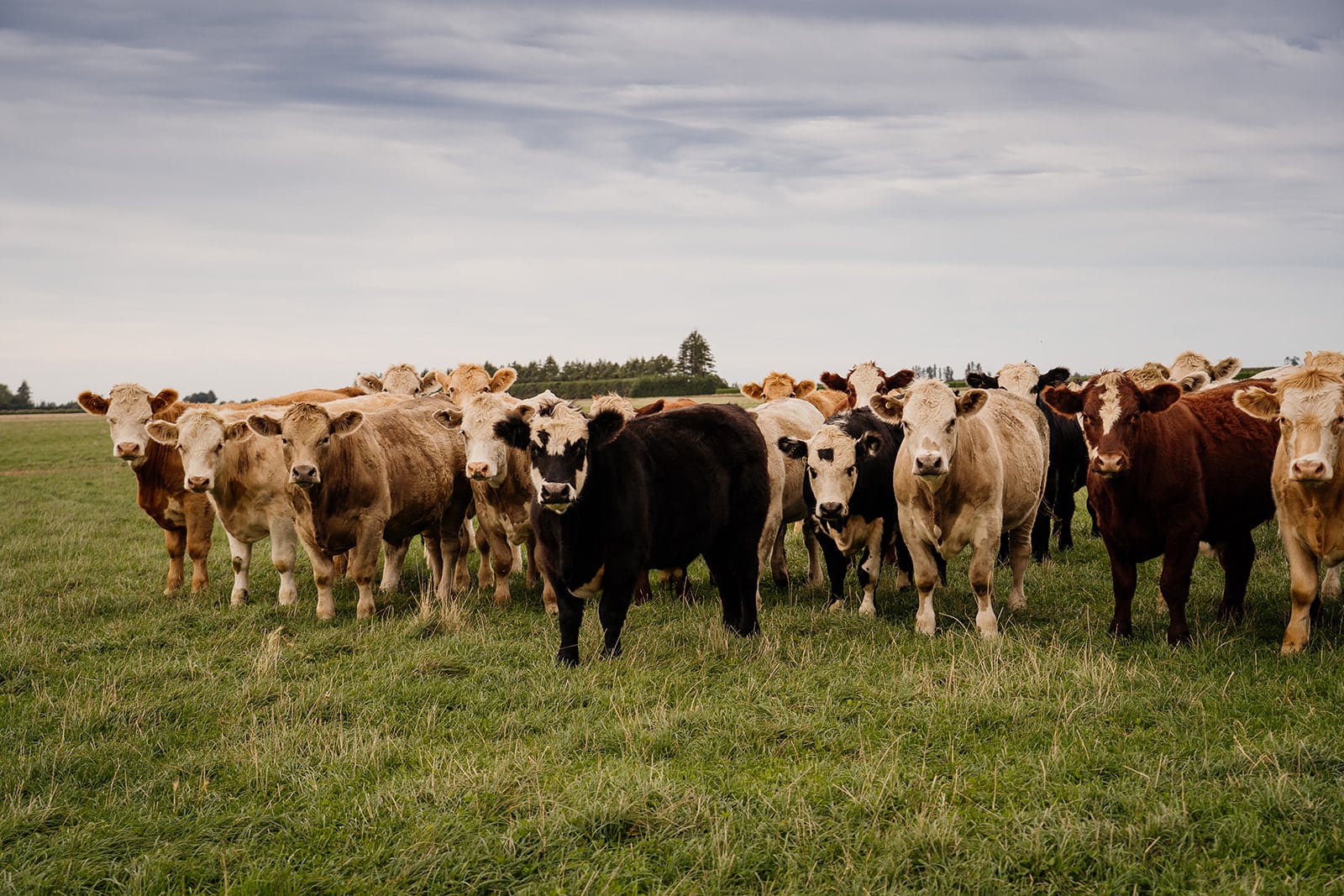 Customised fertiliser blends
Tailored to farming objectives
Whether your farming system is traditional, regenerative or
biological our approach covers soil, pasture and nutrient needs.
We have been supplying customised fertiliser blends for sheep and beef farmers for over 30 years through Mainland Minerals. Whether your farming system is more traditional, or you are moving to a more regenerative and biological system, we will meet your soil, pasture and sheep/beef nutrient needs.
The results are proven with better pasture and stock performance with large, well yielding stock at weaning and faster weight gains across all stock types. Lower animal health costs and ultimately better profits flow from getting what's below the ground right.
With our fine particle fertiliser, customised granular blends and added bio stimulants we have all fertiliser and nutrient options available for any application method.
To help you achieve the very best results
On farm analysis and visual soil assessment
Comprehensive soil and/ herbage samples taken
Result analysis with client and recommendations provided
Below are three approaches our recommendations normally fall within
Low macro nutrient status & crops
Lime
Sulphur
Cations, Ca, Mg, K, Na
Trace Elements
Immediate or seasonal animal health solutions
Mineral Drench
Pasture Mineral Sprays
Soil & animal health solutions
Macro Elements
Trace Elements
Soil and / or herbage tests
Monitor plots
Visual soil assessment
Animal mineral status, blood or biopsy
For more information on our tailored farming approaches, contact one of our Nutrient Advisors, or leave your details with us and we will be in touch soon.
Sheep and Beef Farming Products