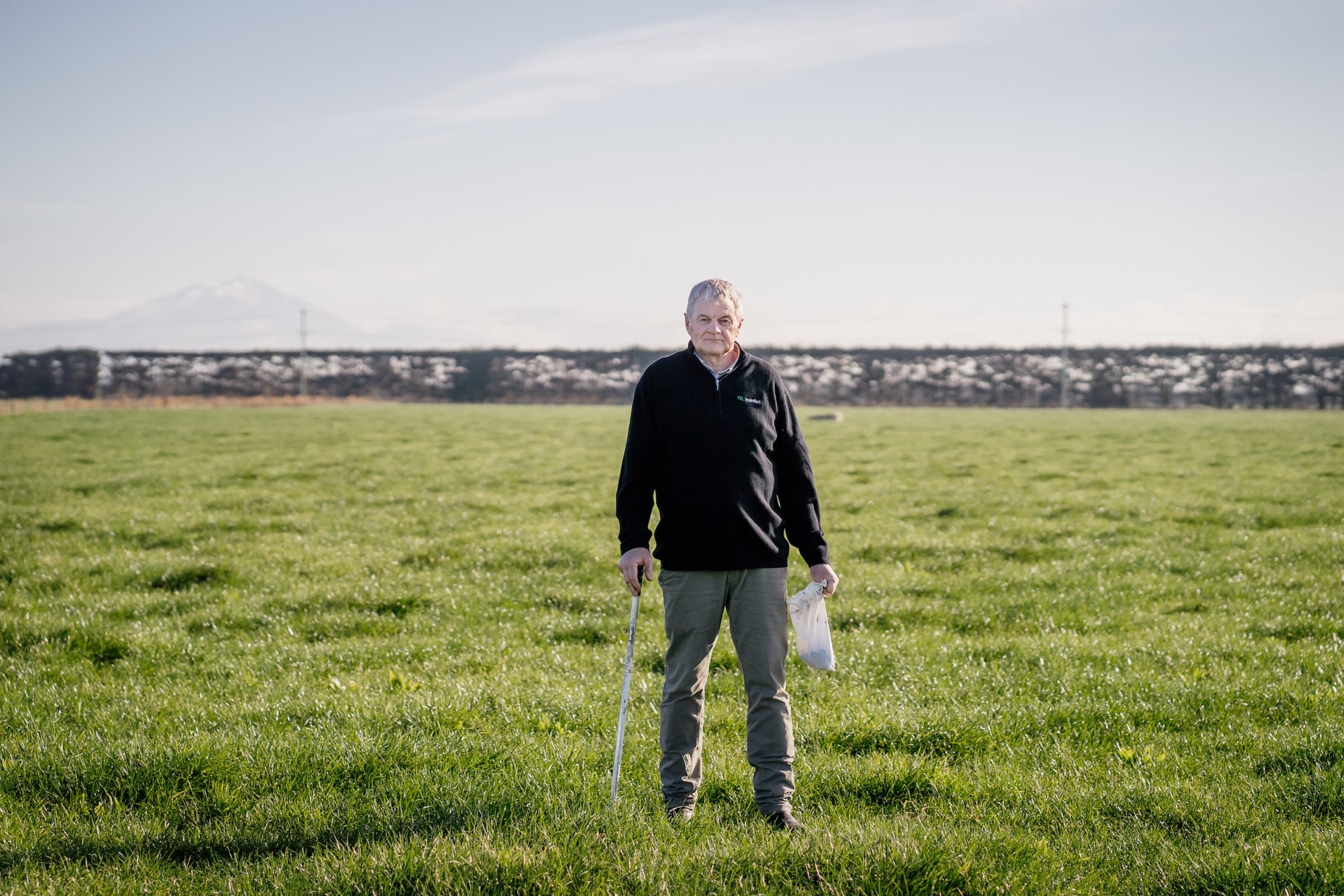 Informed decision making with
Comprehensive soil testing
Talk to one of our Nutrient Advisors today.
Having worked with deer farmers for over 30 years through Mainland Minerals we understand the difference. Starting with our comprehensive soil tests that dig deeper into elements like copper, zinc, cobalt, selenium, boron and manganese, we set out a program that will make difference to deer performance.
Our clients have achieved remarkable results in velvet weight and quality, along with superior weight gains in weaners. We know that being able to supply the essential trace elements through the soil to the pasture to the animal is the most efficient and sustainable option.
With our fine particle fertiliser, customised granular blends and added bio stimulants, we have all fertiliser and nutrient options available for any application method.
To help you achieve the very best results
On farm analysis and visual soil assessment
Comprehensive soil and/ herbage samples taken
Result analysis with client and recommendations provided
Below are three approaches our recommendations normally fall within
Low macro nutrient status & crops
Immediate or seasonal animal health solutions
Soil & animal health solutions
Soil and / or herbage tests
Visual soil assessment
Animal mineral status, blood or biopsy
Complete the form and enjoy Two FREE comprehensive soil test upgrades on us*.
Book your soil tests before 31 August 2020 and you'll receive two free soil test upgrades from basic to comprehensive, on us. Saving  $298 + gst.   Basic soil test $86* & Comprehensive soil test $235* 
*T&C's apply.  All soil tests must be completed before 20 December 2020. All pricing GST exclusive. Two upgrades maximum per client and limited to one upgrade for lifestyle blocks 5-50ha.
We'll visit your farm and discuss your current fertiliser use and programme. We offer a soil visual assessment and will take soil/ herbage samples for testing.


When we have the results back, we'll review them and prepare a recommendation and quote for you based on the specific requirements of that area of your farm and the current nutrient status.



We'll call on you to discuss the soil/herbage test results and present the quote/s. At this stage your only cost is the soil test.

Once a quote is accepted we can go ahead with preparing your unique fertiliser blend.

When ready and to coincide with your timing, the fertiliser is despatched to you from our store.

Depending on the type of fertiliser, this can be applied by truck, aeroplane or helicopter, or if you have the spreader equipment we will supply a suitable blend for you to spread.

We will provide ongoing advice and follow up soil/herbage tests throughout the year.